From 2 to 6 July 2018
Los griegos y nosotros. Tragedia. Estética. Política
(The Greeks and us. Tragedy. Aesthetics. Politics)
UNED Summer course / Cátedra Internacional "Hercritia"
The classical tragedy, from the aesthetical, political and philosophical point of view is the focus of the course to be given by Professor Teresa Oñate y Zubia, Professor of Ancient Philosophy at the UNED (National Distance Education University), this summer in this major city in Extremadura, from Monday, July 2 to Friday, 6 July, coinciding with the opening week the Mérida International Festival of Classical Theatre.
The course will be part of the UNED's summer school, and will be funded by Fundación Santander-Universidades, through the project HERCRITIA. The Cátedra Internacional de Investigación en Hermenéutica Crítica "HERCRITIA" was created in 2011 as a result of an agreement signed between the UNED and Universidad de la Laguna-Tenerife (ULL). Currently five universities, three research centres and more than 50 collaborators attached to different academic institutions in Europe and Latin America are members of the department, which currently heads a research project attached to the UNED Vice-Chancellor's Research Office.
HERCRITIA is directed by Professors María Teresa Oñate y Zubia (UNED) and Ángela Sierra Gonzalez (ULL), and chaired by Gianni Vattimo, Emeritus Professor of Philosophy at the University of Turin (UNIT), a former member of the European Parliament, and with an honorary degree from the UNED; and Ángel Gabilondo, Professor of Philosophy at the Universidad Autónoma de Madrid (UAM), former Minister of Education of the Government of Spain, and with an honorary degree from Universidad Nacional Autónoma de México (UNAM).
Classical tragedy, aesthetics, politics and philosophy are the main lines of research of the department's members and regular contributors. Some of the speakers who have confirmed their participation in the course are: Jose María Zamora Calvo, Professor of Ancient Philosophy at the Universidad Autónoma de Madrid (UAM); David Hernández de la Fuente, Professor of Classical Philology at the Universidad Complutense de Madrid (UCM); Francisco José Martínez, Professor of Metaphysics at the UNED; Aída Míguez, writer, philosopher and member of HERCRITIA; Valerio Rocco, Professor of Philosophy of History at the Universidad Autónoma de Madrid (UAM); as well as the course director, Teresa Oñate y Zubia, Professor of Ancient Philosophy at the UNED.
Not only is the inclusion of the course in the Festival programme an undeniable benefit for its organization, but it also benefits the Festival, by thus adding to its many merits the collaboration with a prestigious academic institution and a research department with an international scope.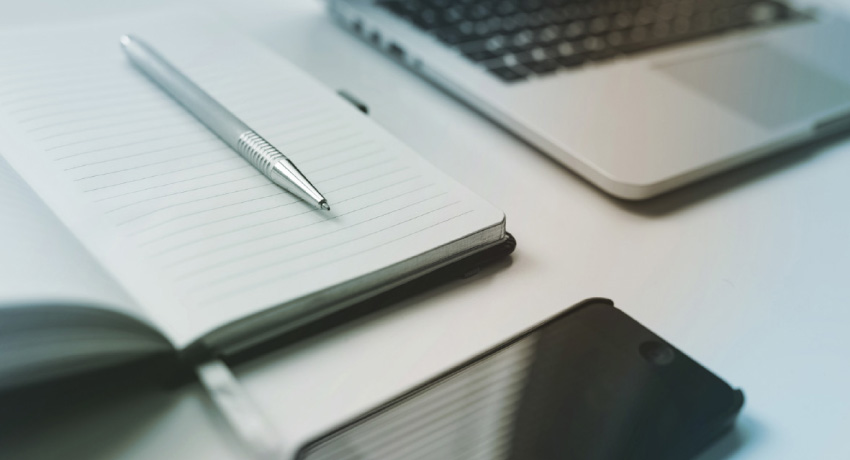 3 and 4 July 2018
Mobile Journalism + Culture / MOJO+C
1st International Symposium
The 64th edition of Mérida International Festival of Classical Theatre is organizing the first International Symposium of Mobile Journalism and Culture, which will be held on 3 and 4 July, with the participation of renowned national and international experts.
MOJO (Mobile Journalism) is more than just a trend or the use of low cost mass media. MOJO is here to stay, in an environment in which mainly the written media are continually reinventing themselves and in which all evolve toward a journalism that is more agile, faster, and less dependent on the newsrooms.
Among other issues, experts will discuss the characteristics of Mobile Journalism and its evolution and presence in the world and in Spain, the advantages that this type of journalism provide for the dissemination of culture, the contributions of the social networks in the cultural sector, how they interact with young people and traditional audiences with the new sales channels, the impact of critics on the internet…
Venue: Museo Nacional de Arte Romano assembly hall.
Lugar de celebración: Hotel Mérida Palace
Inscripción gratuita hasta completar el aforo en el email: 677 595 985
Los asistentes a las jornadas recibirán una entrada para una función del festival (jueves o domingo)
Programa
3 de julio
16:00 h.
Acto de bienvenida
Jesús Cimarro (director del Festival Internacional de Teatro Clásico de Mérida)
Urbano García (director de Canal Extremadura)
16:15 h.
Charla inaugural
Los orígenes y evolución del MOJO
Phil Bromwell, videoperiodista en RTÉ, la televisión pública irlandesa
Leonor Suárez, videoperiodista en Radio Televisión del Principado de Asturias. Directora del programa
Asturias Semanal. Modera: Urbano García
17:30 h.
Periodismo móvil y Cultura
Modera: Esther Alvarado (directora de comunicación del Festival Internacional de Teatro Clásico de Mérida)
Intervinientes: Julio Bravo (Abc), Concha Barrigós (EFE), Daniel Galindo (RNE), Lorena Gómez (El Español), José Luis Romo (El Mundo)
19:00 h.
MoJoWalk Mérida
Coordina: Urbano García
4 de julio
11:00 h.
Redes Sociales y Cultura
Modera: Bea Rodríguez (responsable de Redes de Pentación Espectáculos)
Intervinientes: Sandra Fernández (Coordinadora de Comunicación Centro Dramático Nacional), Javier
Poveda (Chief Marketing Officer Entradas.com), María José Rodríguez Santana (Atrápalo), Mamen Muñoz (responsable de prensa y comunicación de Sala Cero Teatro, Sevilla)
12:00 h.
La crítica ante los nuevos soportes
Modera: Esther Alvarado
Intervinientes: Ignacio García Garzón (Abc), Raúl Losánez (La Razón), Antonio Hernández Nieto (Huffpost), Liz Perales (El Cultural)
13:00 h.
Periodismo Digital a nivel local y regional
Modera: Pepo Orantos (jefe de Edición de Hoy)
Intervinientes: Ana Galán (directora Región Digital), Braulio Ortiz Poole (redactor Diario de Sevilla), Jose Piçarra (director general del grupo multimedia Diario do Sul), Urbano García (director Canal Extremadura)
17:00 h.
Masterclass de Mojo
A cargo de Leonor Suárez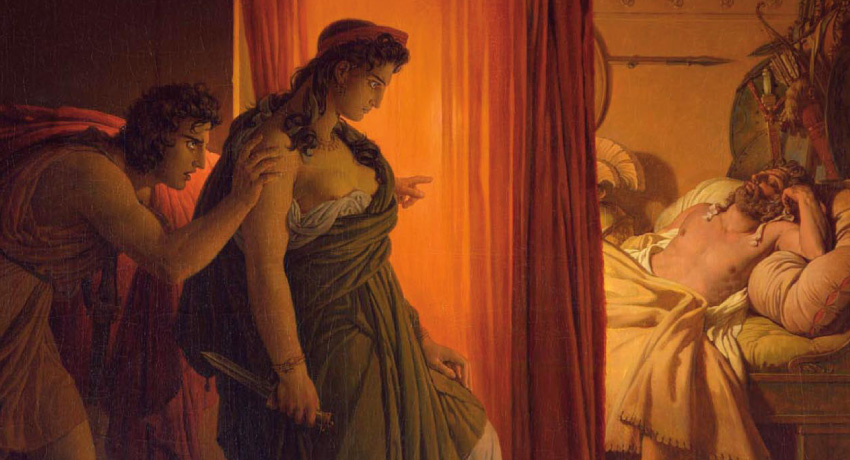 17, 18 and 19 July
After Clytemnestra's defeat
2nd Symposium on female theatre creators
Co-organised by the Festival and Clásicas y Modernas
Round tables and presentations: (from midday on the 18th to early afternoon on the 19th)
Venue: Museo Nacional de Arte Romano, Mérida.
Practical stage workshop: El impulso y la acción; el cambio de relato
(Momentum and action; a change of narrative)
Instructor: CARME PORTACELI 
(from the afternoon on the 17th to early afternoon on the 19th. Duration: 8 hours)
Pre-registration, from 25 June.
Workshop Venue: to be determined.
Workshop Summary: "Después de la derrota de Clitemnestra"
(After Clytemnestra's defeat)
In his rewriting of the legend of the Atridas, Aeschylus gives a coup de grace to the matrilineal power of Clytemnestra making her succumb at the hands of Orestes. This event served to replace the original mythical story of feminine power with another that is going to lay the foundations of a patrilineal predominance so durable that it almost seems eternal. The Amazons had already been defeated in Homer's story. Centuries later, warring expansions and rivers of human blood after, the monotheistic religions and the succession of tyrannies and empires would consolidate a hierarchical power of social philia, political imaginary and exclusive male religious parthenogenesis. So, despite the devaluation and the misogynist censure harassing them, women were in charge of family life and care, running the economy, or being priestesses, musicians or dancers of rites and ceremonies. Among the best placed are those who cultivate their intelligence and develop unique capabilities. They are women who are scientists, philosophers, athletes, poets, mistresses of knowledge and oratory such as Aspasia, communicators like Diotima, bisexual lovers in a refined cultural and political environment like Sappho, leaders of social protest like Lysistrata and Praxagora. The creation of drama and historical chronicle taken from fiction from the Greco-Roman world has its counterparts today. Perhaps Eurynome, the mother goddess who was attributed the extraordinary ability to transform Chaos into Cosmos, feels herself called to contribute, with her missing link in the hand, to this second symposium on reflection and dialogue at the Mérida Festival.
Programme
(Advance, subject to change)
Tuesday 17, 16:30 to 20:30 (only for registered persons)
Start of stage practice WORKSHOP:
El impulso y la acción, el cambio de relato
(Momentum and action; a change of narrative)
Instructor: CARME PORTACELI, Stage director (pre-registration)
Summary: We will work on the way of finding action in the text to act and sustain inner momentum. It's about exploring truth and in that search, in this introspection, find the profoundness that leads us to move away from clichés. This path makes us change the narrative, because what we have always been taught is the univocal attitude that perpetuates the interests of patriarchy. Whatever the theme we are talking about, the viewpoint does not respond to the reality with which we should connect.
Wednesday 18
9:00 to 11:45 Stage practice WORKSHOP
12:00 OPENING OF THE 2ND SYMPOSIUM 
JESÚS CIMARRO, Director of the 63rd Mérida Festival. 
ANNA CABALLÉ, President of Clásicas y Modernas
MARGARITA BORJA, Coordinator of CyM.
CARME PORTACELI, Stage director
12:30 Presentation of the Minutes of the 1st Symposium of 2017
by ELISA BARRIENTOS, director of IMEX and CONCHA RODRÍGUEZ, 
in charge of edition.
13:00 Discussion group: La matrilinealidad expulsada
(Banished matrilineality) 
VICTORIA SENDÓN, Feminist philosopher and essayist
MERCEDES MADRID, Phd in Classical Philology
AURORA LUQUE, Poet, essayist, expert in classical antiquity
Moderator: ANNA CABALLÉ, Associate Professor of Spanish Literature UB
17:00 Discussion group: Genio y figura (Antígona, Safo, Aspasia)
(Genius and icon: Antigone, Sappho, Aspasia)
ITZIAR PASCUAL, Playwright, teacher at RESAD
DIANA RAZNOVICH, Playwright, cartoonist
IRENE VALLEJO, Author, Classical Philologist
Moderator: MARGARITA BORJA, Author and stage director
18:00 Discussion group: Las griegas y la resignificación del relato
(Greek women and resignification of the narrative)
TOÑI MARTÍN, Stage director and producer
RiTA COFIÑO, Stage director
CRISTINA SILVEIRA, Choreographer
Moderator: CONCHA RODRÍGUEZ, Author and stage director
19:00 Visit to the Roman Museum.
Thursday 19
9:00 to 11:00 stage practice WORKSHOP
11:00 Round table: Activismo feminista en las artes escénicas.
(Feminist activism in the performing arts).
OLGA ESTECHA, Cultural manager, exdirector of the Alcántara Festival
FERNANDO VALLEJO, Producer, Teatro de la Estación
MAGDA GARCÍA ARENAL, Actress, director of Sala Guirigai
BEATRIZ CABUR, Playwright, director, President of LMPT
Moderator: TONI ALVAREZ, Director of CEMART
12:15 Coffee break
12:30 Round table: Luces violeta y personajes clásicos
(Violet lights and classical characters)
RITA COFIÑO, Stage director and actress 
GABRIELA FLORES, Actress: Andromache in "Troyanas"
MEMÉ TABARES, Actress in "Yocasta"
MERCEDES BARRIENTOS, Actress 
LAURA MOREIRA, Author and actress
Moderator: CHARO FERIA, Actress and director
13:45 Official Closure of the Symposium
Collaborating Institutions
CEMART
Museo Nacional de Arte Romano
Ministerio de Educación, Cultura y Deporte
Instituto de la Mujer de Extremadura
Technical details
MARGARITA BORJA. Programme design and coordination, from the CyM First Vice-presidency, within the framework of the project Temporadas Igualdad MH CyM en las artes escénicas en España.
ROSA MERAS, Executive production and management (contact: rosa@arteatro.es)
CONCHA RODRíGUEZ. Collaboration with the management in Extremadura
CHARO FERIA. Collaboration with the management in Extremadura