2 to 21 July 2018
VII Encuentro con los Clásicos
(7th Meeting the Classics)
Museo Nacional de Arte Romano
Del 2 al 6 de julio
Los griegos y nosotros: Tragedia, estética y política
Más información: https://extension.uned.es/actividad/idactividad/16761
11 July
Electra, coro y música en la tragedia griega
(Electra, chorus and music in Greek tragedy)
Eustaquio Sánchez Salor, UEX
12 July
Filoctetes y el destino trágico de los héroes
(Philoctetes and the tragic fate of heroes) 

Claudia Teixeira, Universidad de Évora
13 July
Nerón: historia y leyenda
(Nero: History and legend)

J. Gómez Santa Cruz, UEX
14 July
Sófocles y la tragedia griega
(Sophocles and Greek tragedy) 

Mª Luisa Harto, UEX
18 July
Ben-Hur. Espectáculos del Circo en Roma a través de las imágenes
(Ben-Hur. Circus performances in Rome through images)

Trinidad Nogales, MUNAR de Mérida
19 July
Las amazonas, orígenes, pervivencia y racionalización del mito
(The Amazons, origins, survival and rationalization of the myth)

S. López Moreda, Universidad de Extremadura
20 July
Fedra e Hipólito, actores y productores ante los clásicos
(Phaedra and Hippolytus, actors and producers before the classics)

Fernando Ramos, actor and producer
21 July
La comedia plautina
(Plautus' comedy)

Isabel Velázquez, UCM
All conferences, followed by a debate, will be held at 19:00 at the Museo Nacional de Arte Romano. Free admission.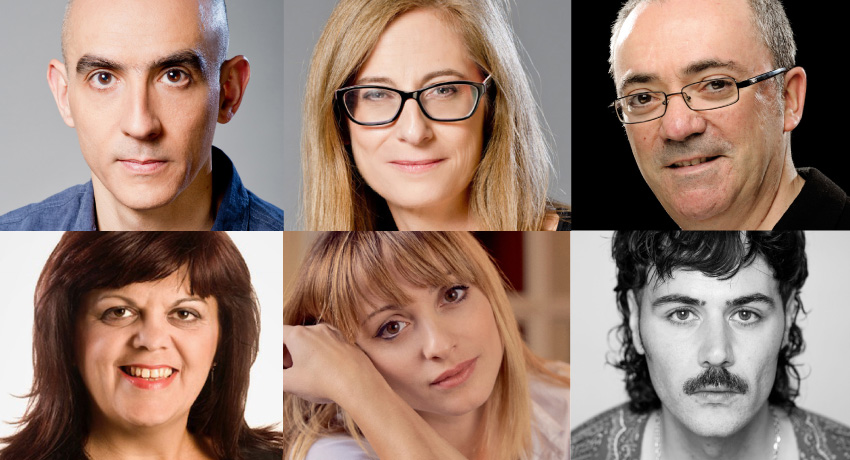 Contemporary Creation and Classical Theatre
Meeting the creators
Within the framework of the 64th edition of the Mérida International Classical Theatre Festival, Fundación SGAE, in collaboration with the Festival, organizes a cycle of conferences, aimed at raising awareness on the creative processes of creators related to the classical repertoire. In this cycle, open to the public, authors will accompany us to present their work at this edition, as is the case of the playwright Paco Bezerra, and the composer Mariano Marín, as well as other authors who have had experiences in the creation of new works inspired by the classics such as the author Lola Blasco and the playwrights and stage directors Concha Rodríguez, Alfredo Sanzol and Marta Torres.
Alfredo Sanzol

Secretos y mentiras de la verdad escénica. Como usar la mentira para contar verdades
(Secrets and lies of stage truth. How to use lies to say truths)
Marta Torres
Los hilos de Vulcano, del mito a la comedia
(Vulcan's threads, the myth of comedy)
Mariano Marín
El proceso de creación de la música y espacio sonoro en Fedra
(The process of creating music and sound space in Phaedra)
Concha Rodríguez
Héroe y Heroína. ¿Cuestión de género?
(Hero and Heroine. A matter of gender?)
Lola Blasco
Elementos de la tragedia en la dramaturgia española contemporánea
(Elements of tragedy in contemporary Spanish dramaturgy)
Paco Bezerra
Atrévete a amar: Reescritura incendiaria del mito de Fedra
(Dare to Love: incendiary rewriting of the myth of Phaedra)